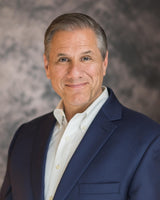 Mark Feinmehl MBA
MF Elite Business Coaching LLC. (MFEBC)
Mr. Feinmehl has over 30 years of business leadership experience, running and owning his family business for more than 20 years, and coaching business owners, organizations, and teams for years.  Mr. Feinmehl is a speaker, coach, educator, and cheerleader, assisting people and companies aim for, reach for, and exceed goals.  MFEBC and Mr. Feinmehl focus on Organizational Health, Culture, and Development through a caring, nurturing process incorporating years of experience, an MBA in Management and Organizational Development, being a CAPA PRO Member, and a Certified VitalSmarts Trainer: Crucial Conversations, Crucial Accountability, Getting Things Done (GTD), and Influencer.
Mr. Feinmehl is the Director of Learning and Development at The Veterinary Specialty Center (VSC).
For questions, issues, concerns, or to hire Mark, please contact him here.